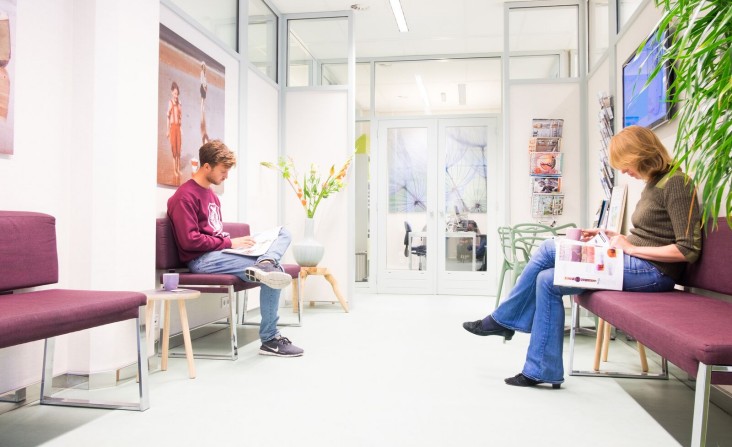 Want to make an appointment?
We are available by phone from Monday to Friday at 020-8203465
Laser hair removal
Unwanted hair growth is a problem for many women and men. A safe and effective way to get rid of unwanted hair is permanent hair removal by means of laser treatment. The latest laser technology is much more effective than the flash lamp method and can also be used for dark skin types. The Wetering Medical Centre uses the very best, state-of-the-art laser: the LightSheer Desire diode laser.
Grey, blond and ginger hair cannot be treated with the LightSheer Desire. The alternative for people with these hair colours is electrical epilation.
Our dermatologists supervise all treatments and may also provide advice of your unwanted hair growth is due to medical causes.
Lightsheer Desire
To effectively treat all body areas the LightSheer Desire is equipped with different handpieces. Superior epidermal protection is achieved through ChillTip contact cooling (ideal for treating the facial area) and a unique vacuum mechanism activates tactile and pressure skin receptors to inhibit the transmission of pain sensation. As a result, this treatment is generally not experienced as painful. The treatments are provided by our skin therapist, Naima Goilo. She has much experience with working with the Lightsheer laser.
The diode laser targets the pigment in hair and is most effective when the hairs are in the active (anagen) growth phase. As not all hairs are in this phase at the same time, several treatment sessions are required (5 to 8 on average, partly depending on the area treated).
Lightsheer Desire
Is laser treatment suitable for all hair colours?
Because the laser system acts on the pigment of the hair, only pigmented hair can be treated. In general: the darker the hair, the better the effect. This applies to all laser and flash lamp systems
Will it remove all hairs?
Multiple treatments are required for optimum results. In general it can be said that in each treatment session half of the hair is removed from the hairy skin.
Can it also be used to treat dark skin types?
The Lightsheer Desire is also suitable for the treatment of dark skin, up to skin type 5. However, very dark skin requires more treatment to get good results.
Will the hairs grow back?
Because of the laser treatment, the hair follicles are permanently damaged and therefore no hairs return. In the course of time, new hair follicles can arise, from which new hairs can grow. This is a natural process, and these hairs are also thought to have arisen spontaneously in untreated skin. To maintain the result of the laser, a treatment session is recommended every 1 to 2 years in which the new hairs are tackled
Is the LightSheer laser treatment painful?
It is not completely painless, but an anesthetic is not necessary. The treatment is usually well tolerated, even if large areas are treated at the same time.
Are there any side effects?
After treatment, the treated skin is slightly red and swollen. This will disappear within a few days. Sometimes there are small blisters and / or brown pigment spots. These too disappear automatically. Some drugs can cause light sensitivity and a combination of laser treatment with these drugs can cause blisters and scars. Therefore always report your medication to the doctor or skin therapist.
Are there any risks?

Complications are rare. In some cases, dark or light spots may develop after treatment. This usually happens after sun exposure and with dark skin types. These problems are usually transient. It can take months for these spots to color up again. In dark places it is important to keep these places well protected against the sun. On the other hand, light spots can be tanned in the sun again after 6 weeks of sun protection. In very rare cases, these discolorations may persist. Scars are very rare. Sometimes laser treatment initially sees an increase in dark hair. The light, thin hairs are then stimulated to form pigment. In that case, the treatments must be continued. The dark hair will then eventually disappear. Unfortunately, they do need more treatments than usual.
What happens during the treatment?
The first step is shaving the visible hair. You will be asked to wear dark glasses to protect the eyes. When treating the face, a cold gel is applied to the treatment area. The Lightsheer handpiece is then placed on the skin and the laser pulses begin. Each laser pulse feels like a light pinch or pinch, similar to the touch of an elastic band that hits the skin. No anesthesia is necessary, most people tolerate treatment well.
Are there any rules that need to be observed?
From 6 weeks before the treatment, the hair may only be cut or shaved. Other hair removal methods such as waxing, epilation or creams are not permitted. Shave in advance on the day of treatment. Do not expose the skin to UV radiation (sunbed, sun) from four weeks before and after treatment. For in between treatments you will receive a protective sunblock if necessary. Do not use makeup, lipstick or lip liner on the day of treatment.
How does the LightSheer laser compare to other methods of hair removal?
Shaving, waxing, and depilation creams only give a temporary effect, and are often painful. With electric epilation, the hair follicles are burned piece by piece with an electric current. Electric epilation is a lengthy and painful process and requires years of treatment. With the Lightsheer, many hair follicles are treated in one second in a less painful and lasting way.
What is the difference between the LightSheer laser treatment and the flash lamp method?

In various clinics use is made of flash lamps for hair removal purposes. These devices do not work with Laser light but with just intensive flash light. This light consists of different wavelengths. Only certain wavelengths are suitable for hair removal. The remaining wavelengths must be filtered out. Flash light is not synchronous like Laser light and goes in all directions just like light from an ordinary lamp. This makes it penetrate less deep into the skin. Deeper hair roots then react insufficiently, so that the desired effect is not achieved. The Lightsheer laser emits at a pure wavelength of 800 nm and can also reach deeper hair roots, partly due to its high power. As a result, hair removal can also be carried out in places where flash lamps drop out.
In conclusion, it can be said that the laser technology is safe and that the number of treatments appears to be significantly lower than with flash lamps / IPL.
Is the treatment covered by my health insurance?
Many insurers fully or partially reimburse the treatment of facial hair, if this is done under medical supervision and if you are additionally insured for this. There is no deductible for this. The amount of the reimbursed amount varies per insurer.
Treatment for excess hair of the body is not reimbursed
Prices for Lightsheer Desire diode laser treatment
Upper lip €75.00
Chin €95.00
Upper lip and chin €120.00
Sideburns €100.00
Armpits €100.00
Back €300.00
Bikini line €150.00
Lower legs €225.00
Other areas on request. All prices are per treatment. On average 5-8 treatments are required.
Reimbursements
Many insurers reimburse the costs of laser and electrical epilation treatments for unwanted facial hair growth in full or in part if provided under medical supervision and if you have taken out supplementary health insurance that covers these treatments. You do not need to pay the statutory excess for treatments covered by supplementary insurance. The amounts reimbursed differ per insurer.
The costs of laser treatment for unwanted body hair are not covered by health insurers.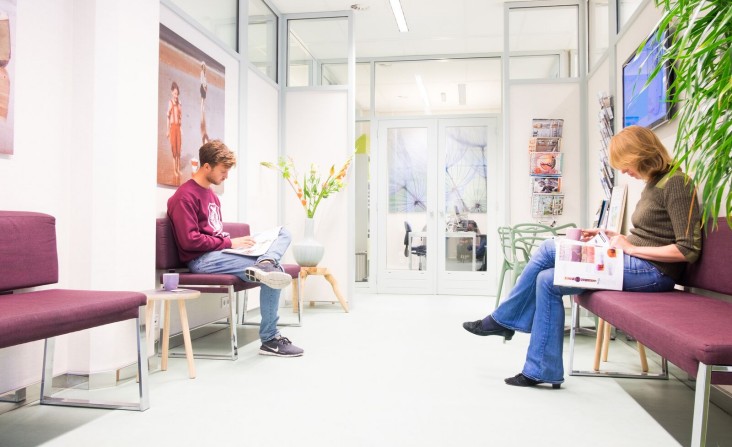 Want to make an appointment?
We are available by phone from Monday to Friday at 020-8203465